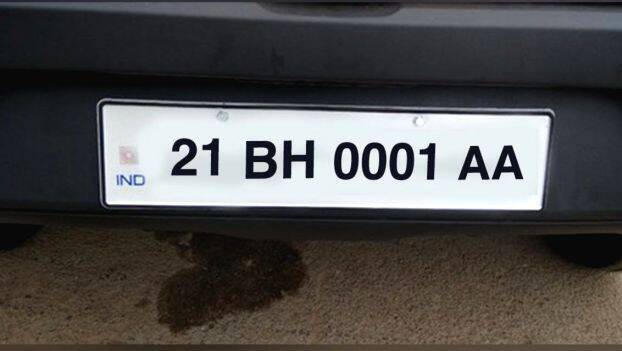 THIRUVANANTHAPURAM: Nine months have passed since the central government ordered the implementation of the Bharat (BH) series registration, which can be used anywhere in the country without changing the vehicle registration. However, Kerala is still turning its back on the BH series for fear of tax loss. Tamil Nadu and Karnataka had already implemented the scheme in which vehicle owners can get tax exemption.
Kerala is one of the highest vehicle tax-collecting states in India. The state collects up to 21% of the vehicle price as tax. In BH registration, the tax is only 8-12 per cent of the vehicle price. If implemented, it is estimated that the state will lose revenue of Rs 670 crore per annum.
The Union Ministry of Road Transport and Highways introduced the BH Registration Act on August 28, 2021. Registration began on September 15th. Odisha became the first state to start the registration process for the BH series. Several other states followed and started the registration process. The Centre had rejected a letter from the state government asking it to suspend BH registration.

Eligibility for BH Registration
For employees of Central Public Sector Undertakings who have to work in more than one State and for Employees of Private Companies with a presence in four states
Vehicle owners can pay the tax in two instalments
The tax is based on the price of the vehicle which is not subject to GST
Vehicles can be taken to other states without changing registration
Losses to vehicle owners due to differences in tax structure in different states can be avoided
Tax Difference
In Kerala
Vehicle price up to Rs 5 lakh- 9%
up to 10 lakhs- 11%
Up to 15 lakhs- 13%
Up to 20 lakhs- 16%
above 20 lakhs- 21%
15 years of tax must be paid together.
Tax when BH is implemented
Vehicle prices below Rs 10 lakh- 8%
10-20 lakhs- 10%
More than 20 lakh- 12%
2% more for diesel vehicles
2% less for electric vehicles