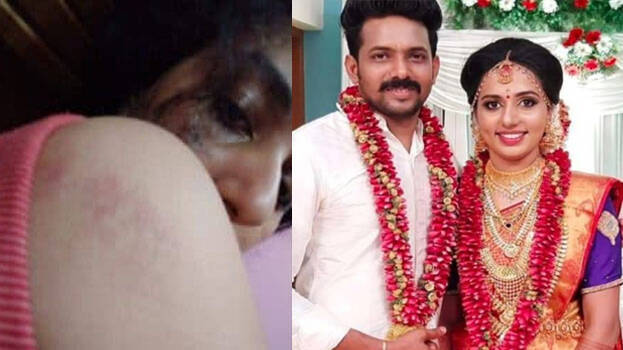 KOLLAM: The audio of Vismaya telling her father about the harassments she faced from Kiran Kumar, has surfaced at a time when the verdict in the case will be pronounced on Monday. She is heard crying and telling her father that Kiran beat her.
'If you all go leaving me here, you will not see me then, I cannot bear anymore dad, I am scared' this is what Vismaya said. Though this audio appeared before the court during trial, the media is getting it only now. This conversation between Vismaya and her father was on the ninth day after marriage.
The verdict will be pronounced by Kollam Additional Sessions Court Judge K N Sujith tomorrow. The prosecution has charged Kiran Kumar under seven sections. The verdict is pronounced after completing the trial before her first death anniversary. There are 42 witnesses, 120 documents and 12 mainours in the case. Digital evidences are also crucial in the case. The trial in the case began on January 10.

Vismaya was found hanging at Kiran's house in Sasthamnada on June 21 last year. The main witnesses in the case are her father Thrivikraman Nair and brother Vijith. Special Prosecutor Mohanraj appeared for the prosecution.