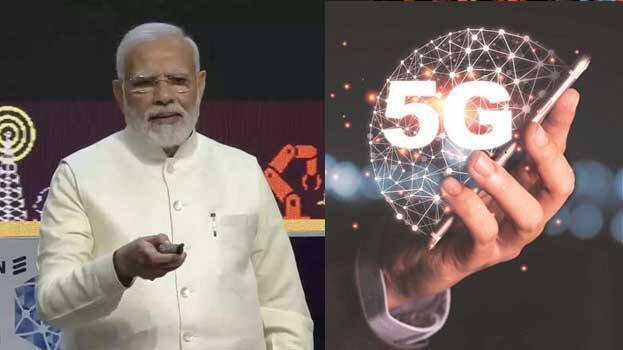 NEW DELHI: 5G services have been launched in the country. Prime Minister Narendra Modi officially announced this at the opening ceremony of the sixth India Mobile Congress at Pragati Maidan in New Delhi. In the first phase, the service will be available in four metro cities New Delhi, Mumbai, Chennai and Kolkata by Diwali. It will be available in Kerala by next year.
'The country is creating history with the launch of 5G. India has reached international standards through this. India is leading the way. 5G will bring great opportunities to the youth of the country. India is moving forward along with the developed countries and is on the path of development. This is a great achievement for the country in connection with the Digital India project.

Digital India is not just a government project but a grand vision for the country's development. The ultimate goal of this is to bring its benefit to the common man. When the 5G service process started, I asked for a comprehensive plan. The cost of equipment can be reduced only with the achievement of AatmaNirbhar Bharat. Lakhs of mobile phones were imported from abroad. Therefore, I pointed out that the country should be self-sufficient and increased mobile manufacturing units in the country. Today, India ranks second in the world in mobile phone production. Moreover, we are exporting millions of mobile phones today,' said PM during inauguration.
At the India Mobile Congress, various telecom companies briefed the Prime Minister about the details of 5G services. Representatives of companies like Reliance Jio, Airtel, Qualcomm and Vodafone-Idea explained to the Prime Minister on details related to 5G services. The Prime Minister learned about the various uses and benefits of 5G services.
Airtel has announced that they will start 5G services in eight cities today. Reliance CEO Mukesh Ambani also announced that the service will be available throughout the country by December 2023. It was also announced that 5G service will be provided at an affordable price for common people.