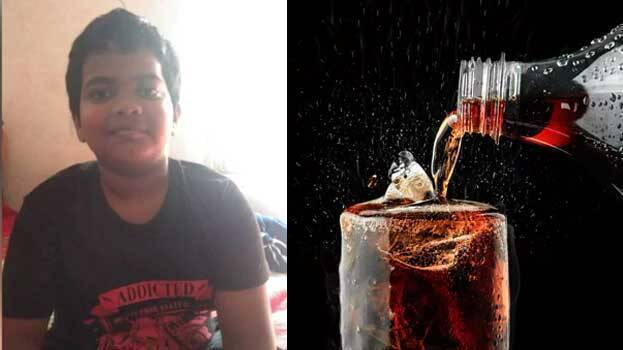 THIRUVANANTHAPURAM: A sixth standard student died after drinking soft drink offered by his friend. His digestive track was severely damaged and his kidneys had stopped functioning. The boy has been identified as Ashwin (11), son of Sunil and Sofiya hailing from Methukummal in Kaliyikkavila. He was studying in Mayakrishna Swamy Vidyalaya in Athencode. He died at a private hospital in Neyyattinkara.
The incident which led to his death happened in September. The case is that he was offered the drink by a student while returning from the toilet after exams. His relatives said that Ashwin told them that as he did not like the taste of the drink, he drank only a bit and then threw the bottle.
He developed fever the next day after drinking it. Though he sought treatment at a hospital, there was no improvement. After a few days, the boy was admitted to a private hospital in Neyyatinkara after having severe abdominal pain, vomiting and breathing problems. Since then, he was undergoing treatment.
After the boy's health condition deteriorated, tests conducted found some acid like substance in the drink. His kidneys stopped functioning and he was on dialysis support. He developed severe pneumonia during the treatment and developed an infection. He died while on ventilator.
Meantime, the police are yet to find the student who gave him the drink. It should be investigated why it was given. His parents had lodged a complaint after confirming the presence of acid. The non-functioning of the CCTV installed in the school also raised a suspicion. The relatives got information that on the previous day, the students had conducted an experiment in the chemistry lab. The doctors said drinking the chemicals used that day can cause similar problems. However, the school authorities said the entire liquid produced through the experiment was spilled that day itself.
The post-mortem of Ashwin will be conducted at the medical college hospital in Nagercoil today. His relatives said that he would be laid to rest at the premises of his house.