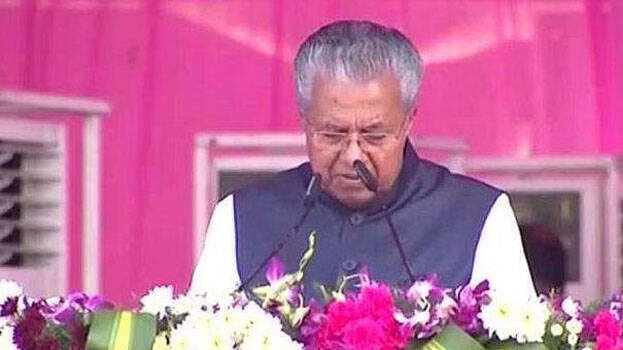 HYDERABAD: Chief Minister Pinarayi Vijayan accused the central government of attempting to overturn the federal system. Pinarayi Vijayan lashed out while giving a speech at the rally organized by Telangana Chief Minister K. Chandrashekar Rao's party, the Bharat Rashtra Samithi.
''Central government is making its moves to destroy federalism. They are overturning the governments of many states through horse trade. Hindi imposition cannot be accepted. It will destroy the integrity of the nation. The BJP government is also attempting to overturn the judiciary. They are attempting to include representatives of the central government, and the stand Chief Justice took against this gives hope. India is a democratic country. The ones who killed the father of the nation are in power in the central government. The people should unite against the agenda to divide people'', said Pinarayi Vijayan.
Chief Minister of Delhi, Arvind Kejriwal, and Chief Minister of Punjab, Bhagwant Mann also took part in the rally. The rally was conducted as a part of the idea to form a third front under the guidance of KCR.