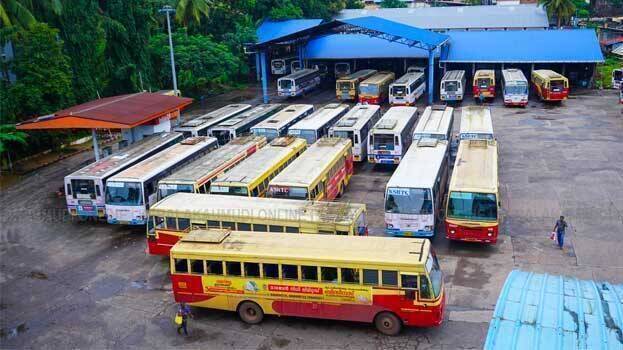 GANDHINAGAR: A team comprising Transport Minister Antony Raju and transport secretary Biju Prabhakar has reached Gujarat to examine the process of converting KSRTC buses to CNG. The minister is visiting AG & P Pratham, a CNG company in Vadodara. The government is planning to convert 3000 KSRTC buses to CNG.

The factors that attracted the government are that the company will convert diesel buses to CNG free of charge and CNG will be provided anytime at ten to twenty percent cheaper than diesel. The company has put forward only one condition that they should buy CNG from here for five years.

The government will be able to implement the 300 crore scheme announced in the budget if it is assured that when KSRTC buses are converted to CNG, they will get more mileage than what they are getting now with diesel. The minister and his team visited automatic testing centres and vehicle scrapping centres in Gujarat.

Meantime, KSRTC is facing the possibility of getting 1000 electric buses through the central scheme while the state government assistance and KIIFB loans are endlessly extended to purchase new electric and diesel buses.

Out of the 250 free e-buses included in the Augmentation of City Service Scheme of the Central Urban Affairs Department, 100 each will be used for service in Thiruvananthapuram and Kochi cities. Remaining will be for Kozhikode city service. Through another scheme, 750 e-buses are provided on hire basis by the Central Power Department for long distance services.