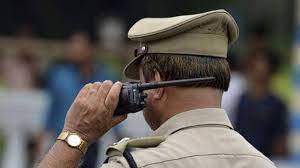 THIRUVANANTHAPURAM: Police have come out with plans to strengthen security in the city with the help of residents' associations. The aim is to eliminate the bases of criminal gangs and drug mafias along with suppressing the ongoing crimes in the city. For this, the police will soon call a meeting of the residents' associations in the city.
The functioning of Janamaithri Police will be strengthened in the residential areas by collecting the details of every people, including migrant workers, residing in each residential area with the help of the association. The action was taken on the instructions of City Police Commissioner CH Nagaraju.
There are fifty to a hundred associations within the range of each police station. The first step is to divide the station limits into different zones and call a meeting of residents' associations in each zone. Assistant Commissioners, CIs and SIs will attend the meeting. In addition to solving the major issues in each residents' association by asking the residents, policemen will be tasked with monitoring the residential areas. The Janmaithri police division will be assigned to ensure these matters. The police will also monitor those who live alone, the elderly, those in need of assistance, the bedridden, etc., and ensure the necessary services.
The police will also take action with the help of the associations to install at least one camera on all the roads within the residents' association limits to record the scenes on the road. With the installation of ANPR cameras capable of identifying vehicle numbers, the police are hoping that they can catch hold of those committing crimes and violating traffic laws with evidence. After Attukal Pongala, the police will call a meeting of residents' associations to discuss these matters.