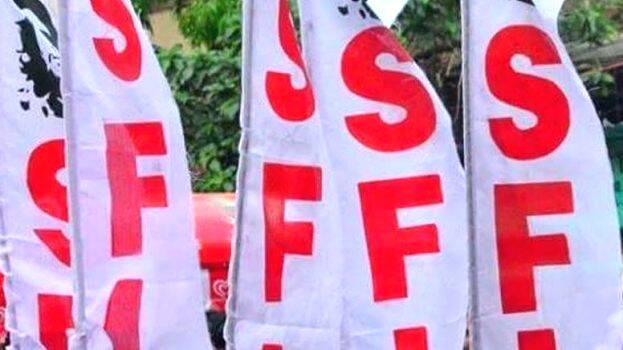 THIRUVANANTHAPURAM: The law college issue of SFI workers sieging the principal's room and injuring faculties are moving to its seriousness. The police will scrutinize the CCTV visuals today to further move with punitive actions. The college staff council will hand over the CCTV visuals to museum police today. Earlier, the visuals were supposed to be checked on Saturday but got delayed after the PTA meeting took further time to end than expected. The police have registered a case against 60 SFI workers for the skirmish inside the college premise. Meanwhile, the KSU students from law college will march in protest towards the Kerala assembly against SFI's malevolence.
The law college which was locked up for all these days following the fight will start with its online classes from today. The PTA meeting decided on the start of the class and will soon sit for a meeting to discuss the date to commence the offline sessions. The parents of the suspended students will again meet with the PTA to alleviate the frayed relationships. Albeit this, the faculties from the law college are readying moves to approach the court to grant them protection from left political parties in the college.
The government college teachers union(GCTU) has denounced the incident in law college where the SFI students locked up the faculties for more than 10 hours denying them medicines and water.