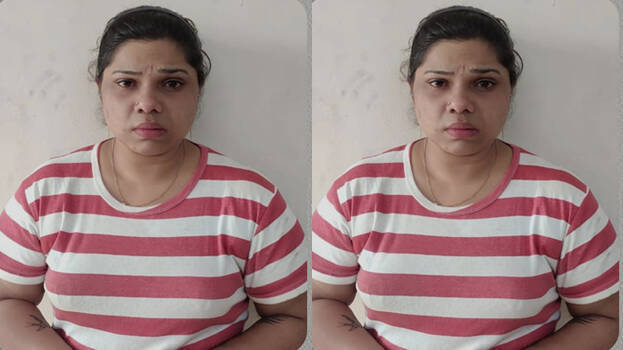 KOCHI: It is reported that drug mafia is behind Rose Hemma (Sherin Charu 29) who was arrested with MDMA from Kochi by the Excise. The information obtained from her mobile phone led the Excise to this conclusion. It is also reported that her pictures with an accused in a controversial case have also been found in her phone. She was interrogated after the arrest but she did not cooperate much.
Excise is planning to take Hemma into custody for detailed investigation. She was captured by a team supervised by Ernakulam Enforcement Asst. Commissioner B. Tenamon yesterday. 1.90 grams of MDMA was seized from her.
Hemma, who separated from her husband, started staying in Kochi recently. The locals do not know much about her. She is coming from a middle-class family. Hemma sold the drugs supplied by drug mafia in Kochi. According to Excise, she used to get up to Rs 1000 as commission from a deal.
Hemma has close connections with the drug users in Kochi and she sold drugs using these links.
Hemma got caught when the main middleman of her dealings was arrested in Kochi. Recently, some people who were caught with drugs had given hints about Hemma, but they did not disclose more information due to her connection with goonda gang.