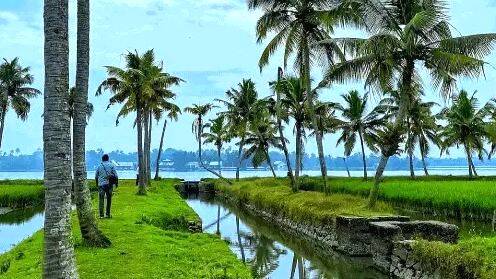 THIRUVANANTHAPURAM: In this year's National Panchayat Awards, Kerala bagged four awards. Cheruthana in Alappuzha has been selected as the best child-friendly village panchayat in the country. Veeyapuram grama panchayat in Alappuzha ranks first in terms of self-sufficient infrastructure. Malappuram Perumbadappu gram Panchayat bagged the second position for the activities done for water sufficiency and Thrissur Alagappa Nagar panchayat got the third position in the good governance category.
The awards will be distributed on the 17th at Delhi's Vigyan Bhavan. Minister MB Rajesh congratulated the gram panchayats that won the awards. The minister said that it's a proud achievement for all four panchayats as the awards are won after competing against tens of thousands of panchayats in the country.
Double achievement for Alappuzha
Cheruthana and Veeyapuram gram panchayats became the pride of Alappuzha district by coming first in excellence at the national level.
Electricity, drinking water, nutritional food distribution in all Anganwadis, scholarship for mentally and physically challenged, study room for Scheduled Caste children, scholarship for higher education, anti-drug awareness in schools, hygiene awareness etc. made Cheruthana eligible for the award.
Veeyapuram has been awarded three times consecutively for excellence in MGNREGA Scheme. The village has also won Swaraj Trophy, Jaiva Vaividhya, Mahatma and Ardram awards. Excellence in sustainable development was also an advantage.