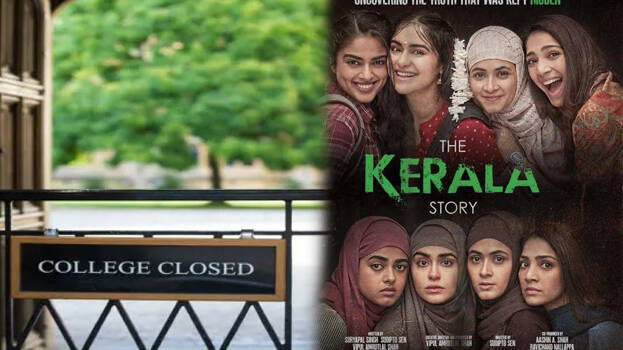 BENGALURU: As per reports, female students of a college were directed to watch the controversial film 'The Kerala Story'. The incident took place at SVM Ayurvedic Medical College in Ilkal in Karnataka. As per a notice issued by Dr. KC Das, principal of the institution. all female students of BAMS and PG courses can go to Srinivas Talkies to watch the movie and tickets are free. And the afternoon class was also suspended for this purpose.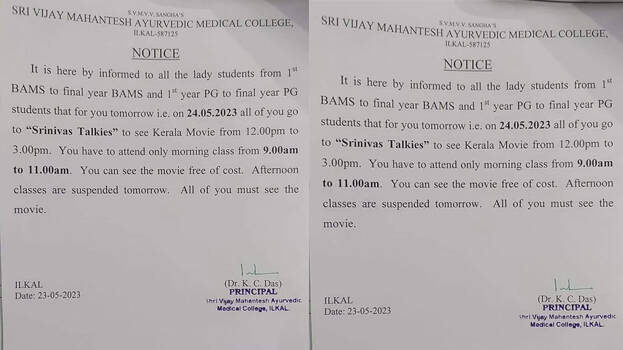 'The Kerala Story' directed by Sudipto Sen hit the theaters on May 5. There are allegations in the film that thousands of women in Kerala were forced to convert to Islam and then joined ISIS.
At the same time, the Supreme Court stayed the ban on screening 'The Kerala Story' in West Bengal. A bench headed by Chief Justice DY Chandrachud said that prima facie the action of the West Bengal government is not sustainable. The court directed the governments of West Bengal and Tamil Nadu to provide protection to the theatres where the film is screened. The petitions filed against the action of the Kerala and Calcutta High Courts, which are not ready to stay the release of the film, will be considered in the month of July after the summer vacation.