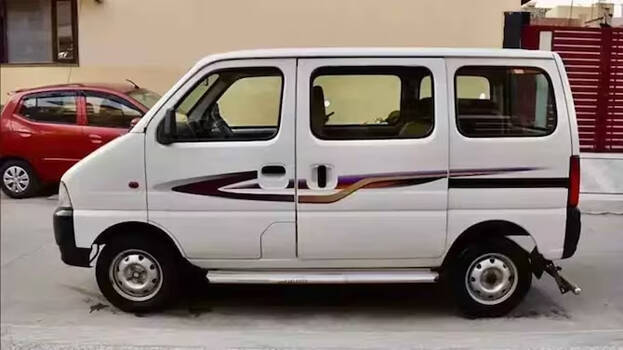 KANPUR: Security alarm is a must for all new generation vehicles. The dumbness of young college students who tried to carjack a Maruti van without an alarm is now in the news. The incident took place in Kanpur's Dabauli area. Three young men decided to hijack a van. They went ahead with the plan and found a van as well. However there was a problem, none of the three knew how to drive.
Although they had a major crisis, the three decided to continue with the theft anyway. In the middle of the night, the three pushed the vehicle for about 10 km. Finally, they got tired and decided to abandon the vehicle. Before leaving, they removed the vehicle's number plate and threw it in an empty place, but through investigation, the police caught the thieves.
The thieves were Satyam Kumar, Aman Gautam and Amit Verma. Satyam is a B.Tech student and Aman is a B.Com final-year student. The police informed that they committed the theft on May 7 and found that Satyam was creating a website to sell the stolen vehicles.