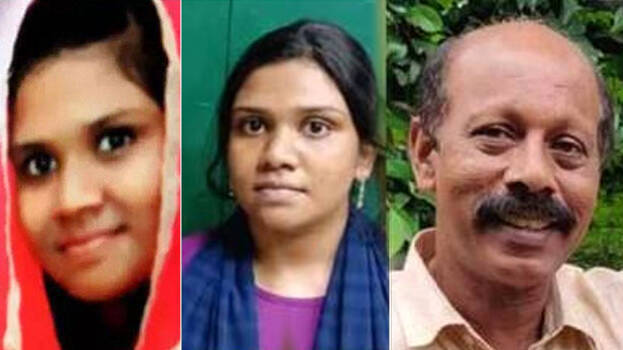 MALAPPURAM: Shocking details have emerged in the gruesome murder of hotel owner Siddique. Farhana and Shibili have been arrested for the horrific killing of the Tirur-based hotel owner. According to reports, Siddique was in an extramarital affair with Farhana. Farhana's father and Siddique were close friends during their times as an expatriate in Gulf. This connection helped Siddique develop a relationship with Farhana.
It was after repeated coaxing from Farhana that Siddique allowed Shibili to work in his restaurant. Shibili used to make juices but proved a menace just days after joining. Siddique had enough and terminated Shibili from service just 18 days into work. It was the same day chosen by Farhana to end Siddique's life. Under the influence of Farhana, Siddique booked two hotel rooms in Kozhikode.
Siddique wife called him in the evening and he told her about a visit to Vadakara, nothing more. Hours went and the family heard nothing from Siddique which forced them to register a complaint. The gruesome murder got unraveled later on with the investigation.