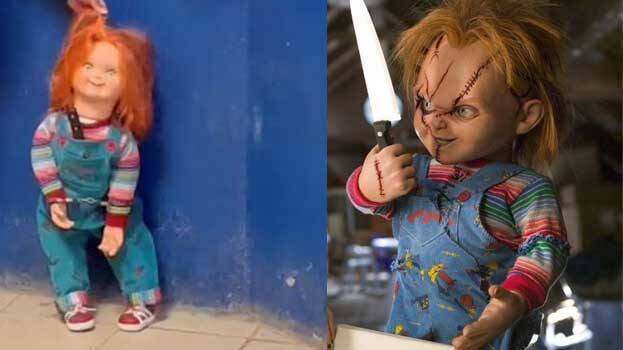 WASHINGTON: Chucky, the ghost doll from the 1988 horror movie "Child's Play," will never be forgotten by viewers. Chucky, who debuted with the first instalment of the "Child's Play" series, is scarier than the doll known as "Annabelle" in the Conjuring films.
In the movie, Chucky is a doll that has been taken over by the demon of a serial killer. The movie's plot centres on a mother who presents Chucky to her son without realizing it is a spirit doll, and the subsequent events. One of the greatest horror films ever made, "Child's Play" made waves at the box office.
The puppet that frightened citizens in a Mexican city with a knife has now been apprehended by authorities. A replica of the ghost puppet from Child's Play, it was controlled by a puppeteer named Carlos.
Carlos has been detained in connection with the extortion of money and the use of a Chucky doll-mounted knife to frighten bystanders. Carlos and Chucky shook the town of Moncloa in the northern state of Covela. Carlos is a drug addict. The chucky doll was also taken into police custody. The pictures of the handcuffed and detained doll are going viral. As part of the criminal case proceedings, the police took a picture (mugshot) of Chucky with Carlos. But there is also an allegation that at the request of local media workers, the policemen handcuffed the doll and posed it in front of the camera. The police department came forward against this. It is reported that a warning was given to the policemen who handcuffed Chucky.