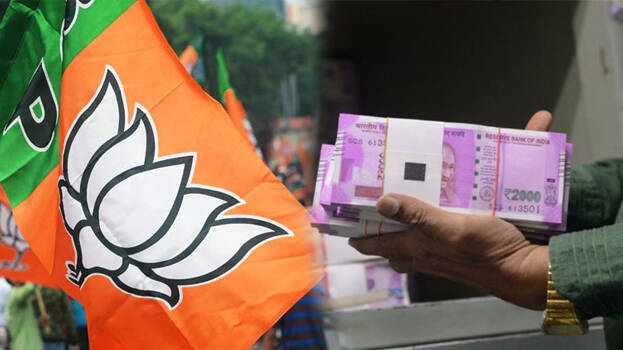 NEW DELHI: The BJP spent Rs 252 crore in the assembly elections held in five states including Kerala. The affidavit submitted by the Election Commission carried the details of the crores spent for the elections. The affidavit asserted that Rs 252,02,71,753 was spent for the elections in Kerala, Assam, Puthucherry, Tamil Nadu and West Bengal. It also contains the information on how much money was spent in each state.
Rs 151 cores was spent the most in West Bengal. However, Trinamool Congress, BJP's main rival in the state, spent a little more than that. Trinamool spent Rs 154.28 crore for the campaigns. Trinamool was able to assume power through this.
In Kerala, the BJP spent Rs 29.24 crore. BJP spent Rs 4.79 crore in Puducherry, Rs 22.97 crore in Tamil Nadu and Rs 43.81 crore in Assam. The BJP won only in Assam and Puducherry despite spending crores. Despite spending Rs 22 crore, the party managed to get only 2.6 per cent votes in Tamil Nadu. The party which announced to assume power in Kerala, lost their lone seat in the state.