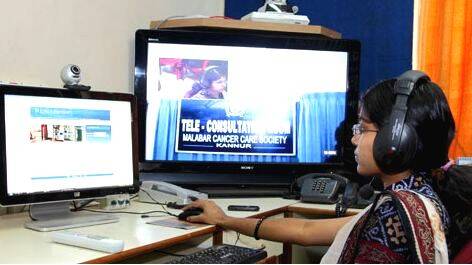 THIRUVANANTHAPURAM: Two state-owned enterprises, E Sanjeevani and Karunya Benevolent Fund, have received the fourth Digital Transformation Award from the Governance Now. The award was given for innovating telemedicine services in Covid Management and for linking the Karunya Benevolent Fund project to the online transaction management system of the KASP project. The award was presented at the fourth Digital Transformation Summit.
Minister Veena George said the award was in recognition of the excellent e-Sanjeevani telemedicine services rendered by Kerala during the Covid period. During the Covid period, congestion in hospitals was reduced and better treatment and follow-up care was provided to the people. So far 2.9 lakh people have been treated through e Sanjeevani. E Sanjeevani has 47 specialty OPs. Kerala has the highest number of specialty OPs in India. Covid OP operates 24 hours a day only in the state.
The Karunya Benevolent Fund will be linked to KASP's Transaction Management System to provide treatment through the KASP project. The benevolent fund scheme provides all the treatment facilities available under this scheme and at all the hospitals empaneled in the State Health Agency. The Minister said that the Benevolent Fund scheme has provided medical assistance of Rs 64 crore to about 10,000 beneficiaries.