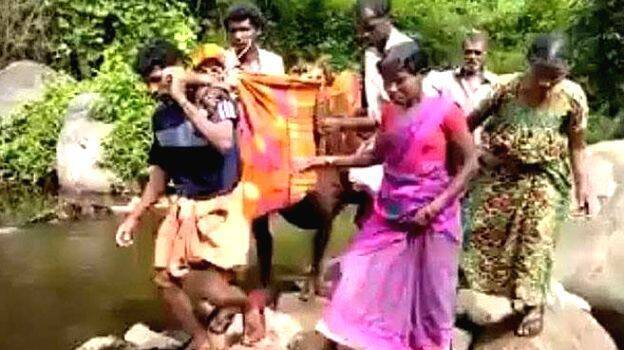 PALAKKAD: Five children and a mother have died of anaemia and other illnesses in Attappady in the past one week. Three deaths were reported on Friday alone. 6-year-old Sivaranjini was the last to succumb to illness.
The recent deaths show that the lapses in implementing multi-crore health and welfare schemes have again seriously affected the health of children and pregnant women in Attappady. Tribal people are worried that if the situation continues, the death toll will rise similar to the toll in 2013. In 2013, 47 children (official figure-31) died in Attapady.
While government sources said that 9 children have died this year, unofficial figures showed 12 infant deaths. However, the post-mortem report stated that the majority of the babies, who died after 2018, died after milk got stuck in their throat. The Adivasi Action Council calls for this to be studied scientifically.
There are nearly 35,000 tribal people in the Attappady region, which includes Sholayur, Puthur and Agali. The rise in infant deaths is being reported even as the central and state governments claim to have implemented various schemes worth Rs 300 crore to address malnutrition following the 2013 mass infant deaths.
Community kitchens remain closed; hospitals without staff
Janani - Janmaraksha scheme came to a halt
The Janani-Janmaraksha scheme, which provides Rs 2,000 per month to ensure nutrition to pregnant and lactating women, came to a halt three months ago. There are 560 beneficiaries of this scheme in Attappady.
Infant deaths- official figures
2013–31
2014–15
2015–14
2016–8
2017–14
2018–24
2019–7
2020–10
2021 (so far) - 9.