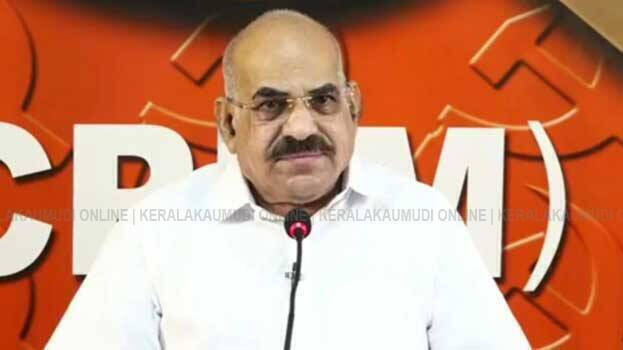 THIRUVANANTHAPURAM: Responding to criticisms, CPM state secretary Kodiyeri Balakrishnan said the government set the Covid norms and categories in the state. He clarified that the party has not involved in any of this.
It was criticized that the districts where the CPM conventions are held were excluded from the category with Covid restrictions. Kodiyeri's explanation was in this context and asked whether the party will wish the CPM activists to contract the disease.
How many had contracted the disease. Did they attend the CPM convention? He also asked which meet did Mammootty attend to contract Covid. The CPM district conventions are conducted in accordance with Covid norms. The number of delegates attending the meet has been cut short. The number of delegates attending has been reduced from 400 to 180. Kasargod and Thrissur where the conference is held, are not in the category of Covid affected, he said.