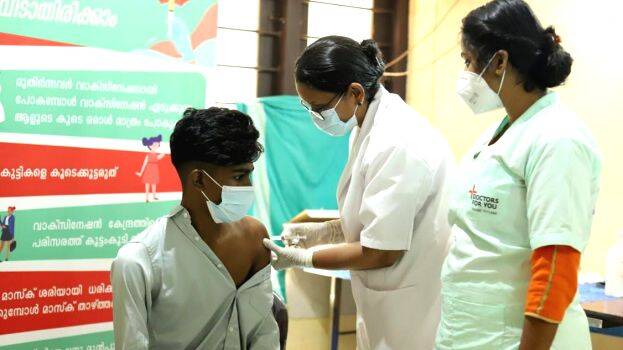 THIRUVANANTHAPURAM: Ernakulam has the highest number of Covid confirmed patients in the state today. 8143 cases were reported from Ernakulam. 7430 people were diagnosed with the disease in Thiruvananthapuram. Districtwise, 5120 cases were reported in Thrissur, Kozhikode 4385, Kottayam 3053, Kollam 2882, Palakkad 2607, Malappuram 2431, Alappuzha 2168, Pathanamthitta 2012, Kannur 1673, Idukki 1637, Wayanad 972 and Kasaragod 623.
1,00,735 samples were tested in the last 24 hours.
Currently 3,85,516 people are under surveillance in various districts of the state. Of these, 3,77,086 people are under home or institutional quarantine and 8,430 people are under hospital surveillance. A total of 1124 people were newly admitted to the hospital.
Out of 2,47,227 Covid cases, only 3% of individuals are admitted to hospitals or field hospitals.
70 Covid deaths were confirmed today. In addition, 62 deaths have been reported as per the new appeal guidelines of Central government based on Supreme Court's verdict. This brings the total death toll in the state to 51,739.