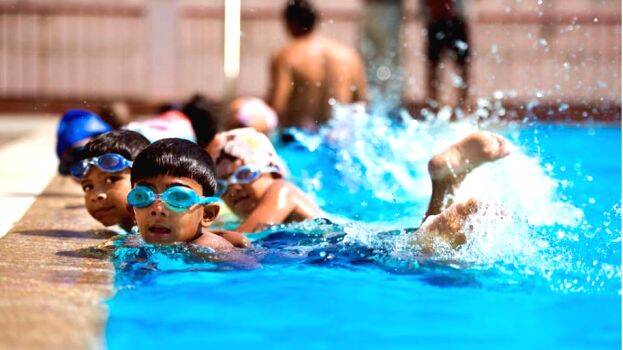 KOCHI: From this academic year onwards, swimming lessons will be included in the timetable of school children. The training will be conducted once a week with the help of local bodies. The move comes in the wake of rising in the number of deaths due to drowning in the state. The aim is to train as many children as possible to swim during the school period.
The students will be provided training in public ponds, swimming pools and water bodies. Trainers will also be appointed. Authorities will soon decide whether swimming lessons should be given during school hours or after school hours. A decision will also be taken on awarding grace marks to those who learn to swim.
NSS, NCC and PTA will oversee swimming training. In 2019, then Education Minister C Rabindranath had announced that swimming would be made part of the curriculum. Experimental swimming training under the Arogya School program had proven to be successful. Authorities are also planning to build swimming pools in all constituencies.

According to the fire force, an average of three persons drown every day. 1102 persons drowned to death from January to December 2021.