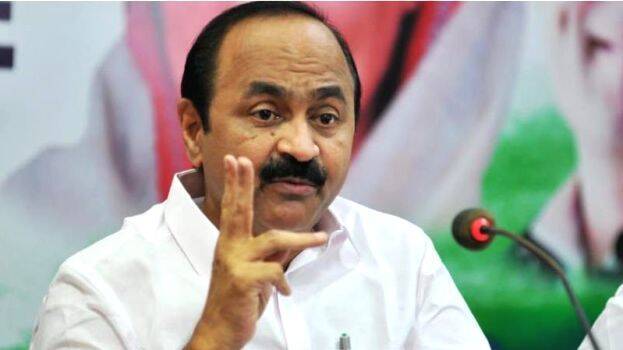 THIRUVANANTHAPURAM: Opposition leader VD Satheesan has demanded an inquiry into the circumstances under which the survivor in the actress assault case had to approach the high court for justice in the case. VD Satheesan said in a press conference that a CPM leader had acted as a mediator in the cases of the survivor and PC George. He said that the UDF would soon reveal the name of the CPM leader.
"The government should clarify the circumstances under which the case is being taken to court by ending the further investigation. The government has been trying to dismiss the case for some time. Even the demand for the appointment of a special prosecutor has not yet been accepted. The Chief Minister, who is in charge of the Home Department, should reply in this regard," Satheesan said.
He said the UDF would release the name of the leader involved in the case of the survivor and PC George along with the evidence.