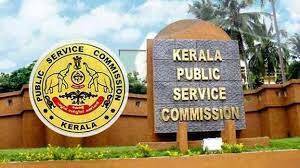 THIRUVANANTHAPURAM: For the last eight years, 54 higher secondary batches have been functioning in the state without permanent teachers. 324 teachers from 27 government schools and 27 aided schools which started during the academic years 2014-15, 2015-16 are working without permanent appointments and inadequate salary.
The government's requirement of having 50 students in a batch for 3 consecutive years is a barrier to their appointment. The teachers, management and PTA says these rules are absurd. According to the Higher Secondary Special Rules, only 25 students are needded in a batch.
Currently 50 per cent of schools in the state do not have 50 students in a batch in consecutive years. But permanent teachers are appointed in batches of 25 students as per special rules. Currently, no vacancies are being allowed in the nine schools which qualifies these conditions. Many of the teachers have PG, B.Ed qualifications. They did not even get paid for the online class of the Covid era. Some are yet to receive their salaries.