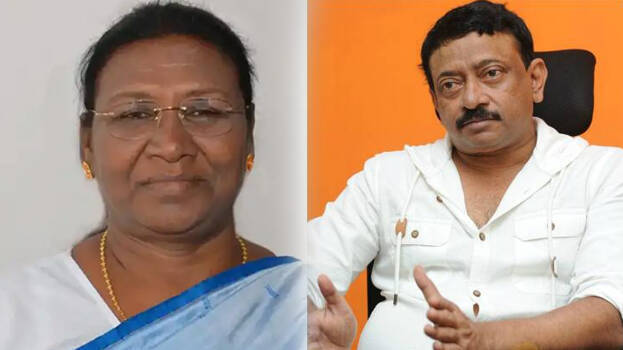 HYDERABAD: Bollywood filmmaker Ram Gopal Varma's tweet on NDA's presidential candidate Droupadi Murmu has stoked a controversy. Taking to Twitter, Varma wrote, "If Draupadi is the president who are the Pandavas? And more importantly, who are the Kauravas?" The Telangana BJP has filed a complaint with the police against Varma, accusing him of disrespecting the SC and ST community.
However, following the controversy, Varma clarified his remarks in another tweet. "This was said just in an earnest irony and not intended in any other way. Draupadi in Mahabharata is my favourite character but since the name is such a rarity I just remembered the associated characters and hence my expression. Not at all intended to hurt sentiments of anyone", he wrote.
Droupadi Murmu had submitted nomination as NDA's presidential candidate, last day, in the presence of numerous senior BJP leaders including Prime Minister Narendra Modi and Home Minister Amit Shah. The presidential elections are scheduled to be held on July 18.