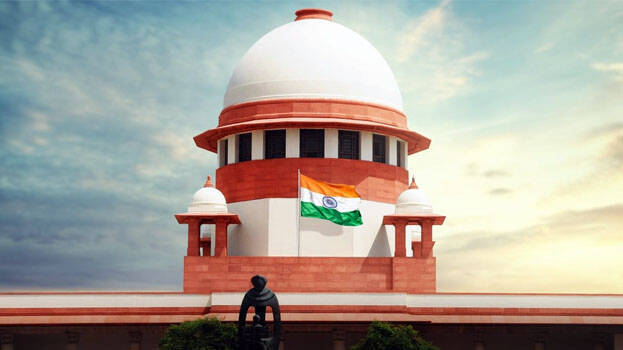 NEW DELHI: The Supreme Court on Thursday ordered to maintain the status quo on the order of the Delhi High Court till Monday on a petition moved by the Indian Olympic Association (IOA) challenging an order which appointed Committee of Administrator (CoA) for IOA for preparation of Constitution and conducting fresh elections.

The bench headed by Chief Justice of India Justice CV Ramanna on Thursday ordered to maintain the status quo on the order of the Delhi High Court till Monday and listed the matter before the appropriate bench on Monday for a detailed hearing.
Solicitor General of India Tushar Mehta, appeared for the Centre while supporting the IOA plea said the IOA has its own rules and Delhi High Court's order to constitute a three-member committee of Administrators in this matter cannot be considered appropriate. At the international level, the appointment of a CoA is seen as outside interference which can lead to the suspension of IOA.
The Delhi High Court on August 16, 2022, appointed a Committee of Administrators (CoA) for the Indian Olympic Association (IOA).The CoA will prepare and adopt the constitution of IOA within 16 weeks, said the order. The order further stated that the 3 Member CoA will function under Justice Anil R. Dave and will have former chief election commissioner SY Qureshi and Vikas Swarup, former Secretary Ministry of External Affairs, Government of India. The CoA will have Olympic medallists Abhinav Bindra, Anju Bobby George and Bombayla Devi as Consultant Sportspersons.

The Delhi High Court had passed this order including others while allowing Public Interest Litigation (PIL) by Senior advocate Rahul Mehra in 2010.

The Division Bench of Justice Najmi Waziri and Justice Manmohan directed that CoA shall assist in the preparation and adoption of the Constitution of IOA as per the sports Code and Court rulings.

The bench directed that the CoA shall prepare the Electoral Roll/Electoral College for the purpose of conducting the elections to the Executive Committee (EC) in accordance with the provisions of the Constitution, as may be proposed. It shall carry out the day-to-day governance of IOA.

The High Court also directed that in discharging its task CoA would be at liberty to take the assistance of the erstwhile EC of IOA which has continued thus far, in order to facilitate decisions being taken apropos the holding of tournaments, selection of players and all other matters necessary for the proper administration and management of IOA. The Court said that the EC of IOA shall hand over the charge to the CoA.

The bench clarified that CoA would be at liberty to make all appropriate arrangements for the governance of IOA until the fresh election are held in terms of a constitution conforming to the Sports Code.