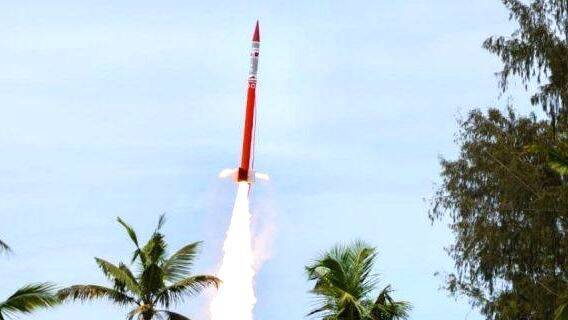 THIRUVANANTHAPURAM: India has become the third country to acquire the Inflatable Aerodynamic Decelerator (IAD) technology, which facilitates the deceleration of an object descending through the atmosphere. It means that through this technology the payload will land back on earth by decelerating the fall at the required level.The only other countries to achieve this feat are the United States and Russia.
According to ISRO, the tests were successfully conducted in a 'Rohini' sounding rocket from Equatorial Rocket Launching Station (TERLS), Thumba. The rocket took the IAD to an altitude of 84 kilometres where it was inflated and descended through the atmosphere with the payload part and traced the predetermined trajectory through the atmosphere. It will be used for landing payloads in Mars and Venus in the future.
IAD
The Inflatable Aerodynamic Decelerator (IAD) is made from Kevlar fabric, coated with Polychloroprene. Since it is made of fabric, IAD can be packed into a small volume of 15 litres, available in the nosecone of the RH300. When inflated, IAD takes the shape of three concentric toroids with an overall diameter of 1.3 m that generates high aerodynamic drag and stability.
The fourth part of the rocket is where the satellites, control systems are cameras are attached. The IAD, which is the size of a small parachute, is rolled up here.
"This demonstration opens a gateway for cost-effective spent stage recovery using the Inflatable Aerodynamics Decelerator technology and this IAD technology can also be used in ISRO's future missions to Venus and Mars," said ISRO Chairman S Somanath.