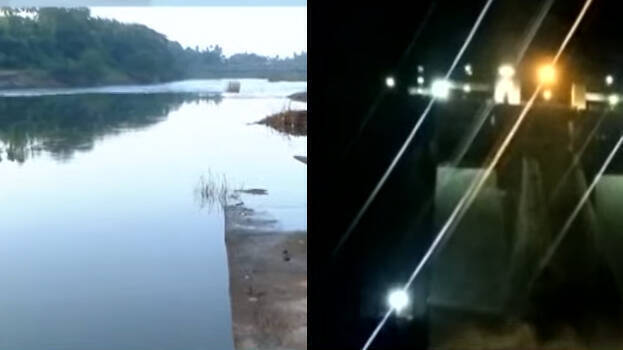 CHALAKUDY: A glitch in one of the shutters of Parambikulam dam. One of the three shutters opened by itself. All three shutters were left open ten centimetres. Out of that, the middle shutter rose more by itself. The incident happened Wednesday early morning.
20,000 cubic feet of water per second drains into Peringalkuthu Dam. With this, six shutters of the dam were opened immediately. The district administration has warned that the water level in Chalakudy River may rise up to four and a half meters and asked people on the banks to be on alert.
Collector Haritha V Kumar asked people not to catch fish and bathe in the river. Meantime, Chalakudy MLA Saneesh Kumar said that there is no need to worry, only need to be vigilant. Officials clarified that the incident at Parambikulam was due to a technical fault.