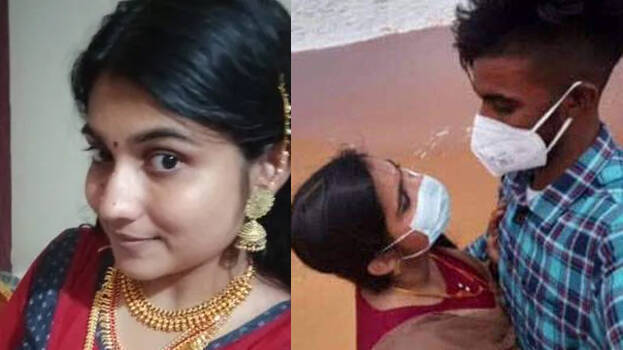 NEYYATTINKARA: Greeshma, the main accused in the Parassala Sharon murder case, may be brought to her house in Ramavarman Chirai today for evidence. The accused was allowed in police custody for seven days yesterday.
Greeshma was brought to Neyyatinkara General Hospital from Attakulangara Jail at around 3.15 pm yesterday and was produced in Neyyatinkara Court after undergoing medical examination. When the prosecution demanded that Greeshma be remanded in custody for seven days, the defense strongly opposed it. The court also asked whether the other accused were asked to be in custody for five days. For this, the prosecution argued that Greeshma is the main accused.

The argument of the defense was by pointing out the failure of the Parassala police. The lawyer appearing for Greeshma argued that the police do not even have an FIR regarding murder by poisoning. "There was no conspiracy. An attempt is made to create evidence that does not exist. No one knows what happened inside the room. Could it be Sharon who brought the poison. Sharon's final statement does not mention Greeshma.", the defense told the court.
"It was Sharon who turned Greeshma into a criminal. Sharon had Greeshma's private pictures. There should be an investigation into this", the defense lawyer added. The court accepted the demand of 7 days' custody as Greeshma had to be taken for evidence collection in places in Tamil Nadu where she went with Sharon. The court directed to ensure medical assistance to Greeshma and to record the evidence collection on video. Greeshma, who was in hospital following a suicide attempt, was shifted to jail yesterday. The police charged Greeshma's mother and uncle for destroying the evidence. The police are also investigating whether more people were involved in Sharon's murder.