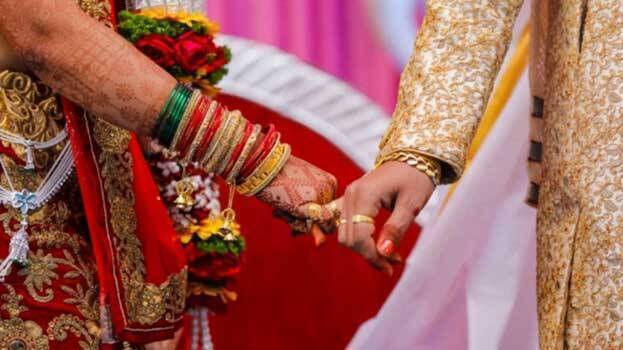 LUCKNOW: A 23-year-old woman called off her wedding after the groom kissed her on the stage. The incident happened at Sambhal in Uttar Pradesh on Tuesday night. He kissed her soon after they exchanged the garlands. She immediately walked off from the stage and informed the police.
Nearly 300 guests were invited for the function. Though the police intervened and tried to mediate, she refused to give in. The marriage was later called off and the guests had to go back. The woman, a graduate said that he kissed her to win a bet with his friends and that she is doubtful about his character. Her groom was 26-year-old Vivek Agnihotri.
The police had called both the families to the police station after receiving her complaint. She said that she ignored when he touched her. Then something unexpected happened. She said that she was shocked and felt insulted. She said that he didn't care about her self-respect and behaved badly in front of several guests. If he acted like this now, how would he act in the future. Therefore, decided to call off the wedding.
Her mother said the groom was provoked by his friends and my daughter doesn't want to go with him. She said they decided to wait a few days more and to give her some time.

Meantime, the police said the two are married as the rituals were done by the time the incident happened. However, the bride has called off the wedding. The police said steps will be taken once things ease a bit.