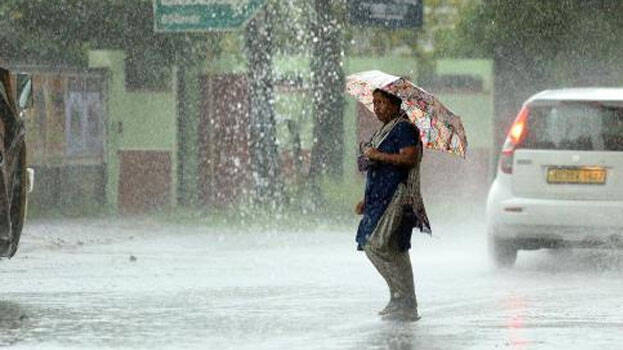 THIRUVANANTHAPURAM: Heavy rain is likely to occur in seven districts in the state in the next few hours. There is a possibility of rain with thunder at isolated places in Pathanamthitta, Alappuzha, Kottayam, Idukki, Ernakulam, Palakkad and Kozhikode districts.
Along with this, there is a possibility of wind gusting up to 40 km per hour and slight rain at isolated places in other districts, the Indian Meteorological Department said.
Thunderstorm precautionary measures
Thunderstorms are dangerous. They cause great damage to human and animal life, electrical and communication networks and appliances connected to electrical conductors. Therefore, the general public should take the following precautions from the time the cloud starts to be seen. Do not avoid taking such precautions because lightning is not visible.
Move indoors immediately at the first sign of lightning. Staying in open areas increases the chance of being struck by lightning. Keep windows and doors closed and stay away from doors and windows during periods of strong wind and lightning. Stay inside the building and try not to ouch the wall or floor as much as possible.
Unplug household appliances. Avoid nearness to electrical appliances during thunderstorms. Avoid using telephone during thunderstorms. There is nothing wrong in using a mobile phone.