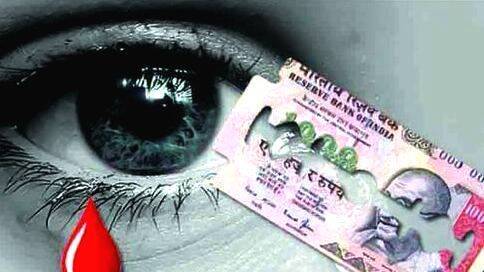 TRIVANDRUM: To end short the rogue run of usurers in town, the Kerala government has now asked the economic offense wing of the crime branch to jump into action. All the complaints regarding the blade mafia will be transferred to the economic offense wing. Battalion additional DGP H Venteketesh will head the wing. Kerala kaudumy ran a series of reports on the death knell rung by usurers on vulnerable lives in the state. the move from the government is a late response to the horrific suicide of three from a family in Kadinamkulam, following threats from usurers.
The new wing will be allotted nine vehicles to carry out raids. It is understood that many families are currently on the verge of suicide after repeated threats from usurers go unpunished. Small-scale businesses, daily wagers, farmers, and housewives are at the other end of abuse from usurers. In three years not one case has been registered against these blood money makers.
Even if a case is filed, the investigation goes null as the case is dragged as a civil one. In another case, many within the usurer business share an amicable relationship with big police names in the city.
The government now looks for a cleansing act. The new team can arrest anyone of doubt and if proven guilty, will serve in jail for three years. If the interest rate is higher than the normal threshold level, the usurer can end up in jail for breaking the norms of the money lenders act.