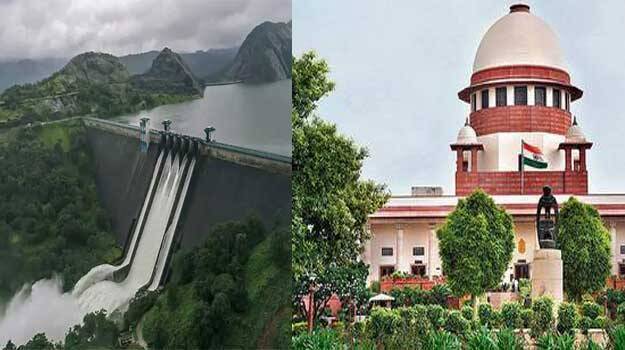 NEW DELHI: The Supreme Court will consider the PILs filed in connection with the Mullaperiyar dam today. The state government will inform the court about the current water level in the dam. One of the petitions alleged that Tamil Nadu failed to strengthen the dam. The petition, which alleged breach of contract, seeks termination of the lease agreement. Another petition alleged that the Supervisory Committee of the Mullaperiyar dam was not fulfilling its responsibility. The petitions will be considered by the bench led by Justice AM Khanwilkar.
The government has decided to ask the apex court to ensure that the water level in the dam is maintained at 139 ft. It will also inform the court that the situation is very serious. Senior advocate Jaideep Gupta will appear for the government.
Meanwhile, the water level in the dam has crossed 137 ft. A second warning will be issued when the water level touches 138 ft. The government said that there was no cause for concern at present and that steps have been taken to relocate those living on the banks of the Periyar river if necessary.
On Sunday, Chief Minister Pinarayi Vijayan requested his Tamil Nadu CM MK Stalin to ensure that maximum quantity of water is drawn from Mullaperiyar dam as the reservoir level may reach 142 ft once the torrential rains intensify.