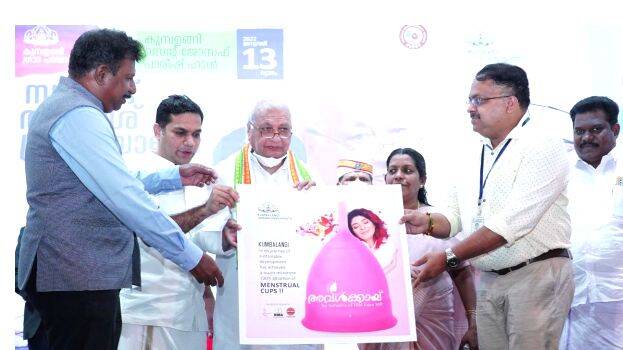 KOCHI: Kumbalangi gram panchayat, the first model tourism village in the country, has become the first sanitary napkin free panchayat in India. All the women here will use menstrual cups instead of sanitary pads. This change was made possible by ward-wise awareness. The announcement was made by Governor Arif Mohammed Khan yesterday.
The panchayat is moving towards this eco-friendly change under the Prime Minister's Sansad Adarsh ​​Gram Yojana (SAGY) scheme. Ernakulam MP Hibi Eden will be leading the project.
A project called 'Avalkkayi' is being implemented in the constituency in connection with the distribution and awareness of menstrual cups.
Hindustan Latex Limited (HLL) had come up with a plan called 'Thinkal' for the production and distribution of the cup. The financial partner is Indian Oil Corporation. The cups will be distributed free of cost all over India.
Up to five years
A cup can be used up to 5 years
It should be cleaned within 6-12 hours during menstruation
Material used: Medical grade silica
Disinfection: With boiled water at the end of a menstrual period
The cup can be easily placed inside the body. Menstrual blood does not flow out at all and it did not cause any discomfort. This is comfortable than a napkin.
Available for free
5,700 cups: provided free of charge at HAL Kumbalangi
250 - 500: The price charged by other companies for the cup
Rs 1,500: Yearly expense on sanitation pads
Sanitary pads are bad for the environment
The biggest headache is the disposal of sanitary pads after use. It is usually incinerated or thrown away with inorganic waste.