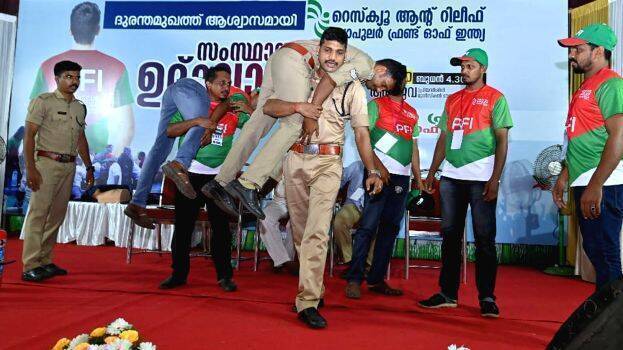 PALAKKAD: The officer who was suspended for giving permission to fire force officials to conduct training to PFI workers has been reinstated into service. Shiju KK, who was the Regional Fire officer has been taken back into service.
He has been appointed in the same post in Palakkad Regional Fire Office. Palakkad Regional Officer JS Sujith Kumar has been transferred to Ernakulam and Ernakulam Regional Fire Officer V Siddha Kumar has been transferred to the headquarters as Civil Defense Regional Fire Officer. Ernakulam District Fire Officer AS Jogi, who was under suspension in the same incident, was earlier reinstated.
The controversial incident took place on March 30. In a program organized by the Popular Front at the Aluva Town Hall, the fire force personnel gave training to PFI workers. This took place at the state-level inauguration program of Rescue and Relief, an organization newly formed by PFI. The workers were trained in various methods of rescuing a person from an accident and how to use the equipment for the same.