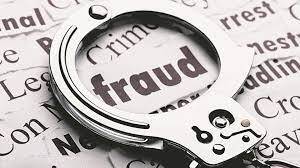 THIRUVANANTHAPURAM: Many irregularities were found during the flash raids conducted by vigilance as part of 'Operation Preservation' to find corruption in land conversion.
The raid was based on information that commercial complexes were being constructed by filling up paddy fields, by violating the Kerala conservation of Paddy land and wetland act Protection Act. The relaxation that if there is no other land to construct the house, then 10 cents in panchayat limits and 5 cents in municipality and corporation limits can be converted, is being misused.
In the flash raid conducted yesterday in 22 revenue divisional offices across the state, 51 buildings were found which were built illegally by filling the ground. Vigilance Director Manoj Abraham informed that file inspection will be conducted in the revenue divisional office, the related agriculture office and the panchayat where the conversion order was issued.
ADGP Manoj Abraham requested to report the scam on toll free number 1064 and WhatsApp numbers 8592900900 and 9447789100.