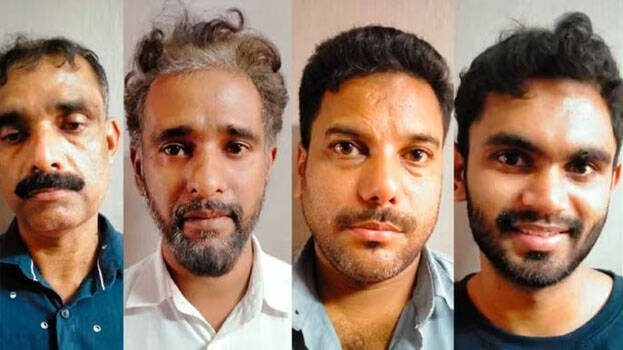 KOCHI: More than 1 kg of gold smuggled from Doha through Nedumbassery airport was seized in Malappuram. Ashraf (56), a native of Kozhikode Kodiyathur who smuggled the gold; and Midlaj (23), Nishad (36), and Fazil (40), natives of Kozhikode Tamarasseri, who received the gold, were arrested by the police at Malappuram Areekode. The police seized one lakh rupees that was kept for paying the delivery person and the car in which the accused were traveling.
They had 1063 grams of gold with them.
Ashraf smuggled the gold in an Air India Express flight that reached Nedumbassery from Doha at 6.30 am on Wednesday. The gold was smuggled as a mixture in four capsules and hidden inside the body.

There were three people outside waiting to take the gold from Ashraf, who came out after the customs inspection. From there they were on their way to Koduvalli when they were arrested on the basis of a secret update. The gold was hidden in four capsules inside the Pro Clip in the front legroom of the car. Gold and one lakh rupees will be produced in the court.