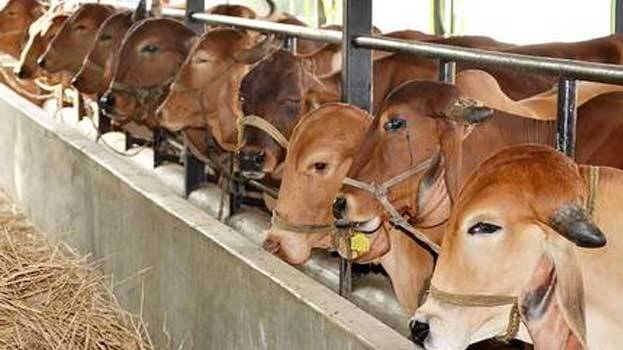 DEWAS: Madhya Pradesh government has ordered for a magisterial inquiry after several cows were found dead near the 'gaushala' which belongs to BJP leader Varun Agarwal. According to sources, the government suspects that the authorities of the gaushala have been operating beyond capacity which may have lead to the death of the cows.
"Once we came to know of this development, a team lead by CSP Anil Singh Rathore and two other police officers were sent to the 'gaushala'. The team found that the 'gaushala' was operating beyond full capacity," said ASP Jagdish Dawar. The cows were found dead by a cattle owner who came to the gaushala searching for his cows. On reaching there, he found the carcasses of several cows and soon informed the authorities in Dewas Municipal Corporation.
A team has started investigating the issue soon after receiving the order from the State government. Some locals allege that Varun Agarwal's aides have been ill-treating the cows for the last several months. They also say that the BJP leader is trying to get the insurance amount by getting the cows killed. Meanwhile, Congress has come up criticizing the BJP regarding the incident. According to Congress leaders, the BJP leaders ignore the welfare of the cows even while they raise the matter of cows to gain political momentum.