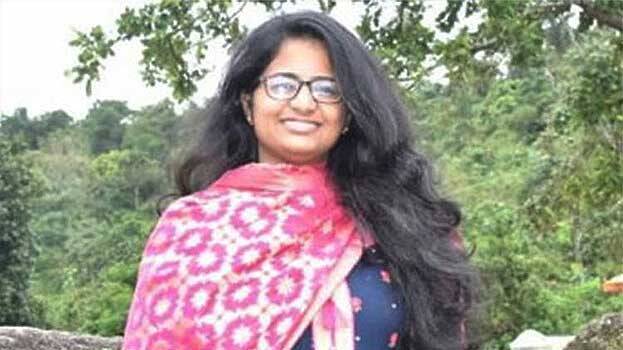 ABU DHABI: A student from Kerala who was reported missing from Delhi has reached Abu Dhabi. The student of Jesus and Mary College of Delhi University has converted to Islam as she wished to marry an Abu Dhabi-based Muslim man, who works at a mall. Both of them hail from Kerala.
Ciyani Benny said she embraced Islam willingly and not under pressure from any person or group. "I came here on my own will. I have been in love with a man for the past nine months. As per his desire, I came here," she told Media One TV Malayalam news channel.
She has denied that her case is that of 'love jihad' - the alleged effort by Muslim men in targeting women belonging to non-Muslim communities for conversion to Islam by feigning love.
"This is not love jihad. I liked Islam and that's why I am here. I had made the Islamic proclamation of faith while in Delhi, but not in public. But when I landed here, I proclaimed it publicly at an Abu Dhabi court. People might claim this is a case of love jihad because I was a Christian and unexpectedly went missing from home."
Ciyani, who will turn 20 this November, said the Indian Embassy in Abu Dhabi and the police haven't found anything illegal in her actions to convert to Islam. "The embassy has told me that since I am above 18 years old, I can follow my own will. There are no issues. The police have also assured their full support. Now if I get a job here, I would like to stay. I will never return to Delhi."
Meanwhile, her parents and brother are in Abu Dhabi and in touch with the embassy officials. "We are closely following the case. She has converted to Islam. We have spoken to her and her lover," an embassy official said, noting that the matter will be sorted out soon.
An Abu Dhabi-based Indian expat, who is close to Ciyani's parents, said they are devastated by this "unexpected turn of events".
"She is a final year student. She was a good student. She last attended class on September 18. She took the evening flight from New Delhi and landed in Abu Dhabi the same night. Her parents, unaware about the act, filed a missing report and an abduction case. There was a massive search operation held by the police, parents, friends, relatives ... but all in vain.
"It was only on September 22 that the parents came to know about her being in Abu Dhabi as the police traced her through CCTV cameras. The parents also recovered some prayer books, papers and Arabic scriptures from her room."
The parents have also taken up the case with authorities in New Delhi. The National Commission for Minorities vice-chairman George Kurian wrote to Indian Home Minister Amit Shah and National Investigation Agency to probe the case.