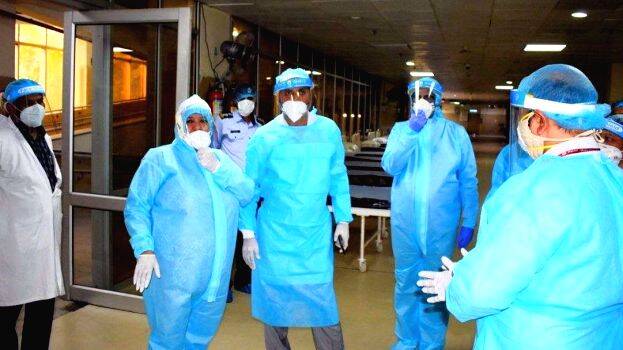 CHENNAI: Tamil Nadu on Wednesday said 2,174 people tested positive for coronavirus in the state over the past 24 hours.
In a statement, the state Health Department said a total of 2,174 persons tested positive for coronavirus, taking the total tally to 50,193. The total death toll too went up to 576.
The number of Covid-19 cured persons who have been discharged from various hospitals on Wednesday was 842 and the total tally at 27,624.
The total number of active cases in the state stands at 21,990. The number of infected children in the state in the age group 0-12 went up to 2,533.
State capital Chennai continued to head the Covid-19 infection table with 1,276 persons testing positive for the virus. Chennai's total tally of cases stands at 35,556.
Maharashtra on Wednesday reported 3,307 new Covid-19 cases and 114 deaths, taking the case count to 1,16,752 and fatalities to 5,651, a health official said.

With the discharge of 1,315 patients in the day, the number of the recovered cases mounted to 59,166, he said.