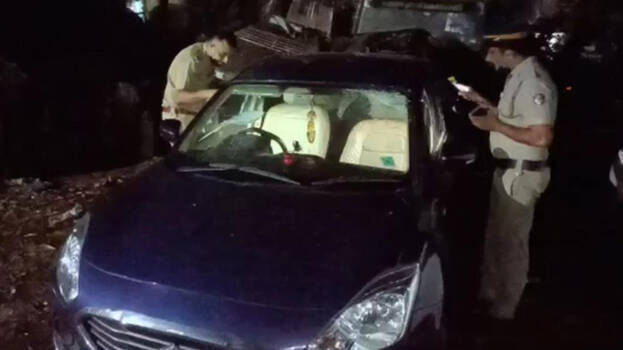 THIRUVANANTHAPURAM: The CCTV footages of the gang who robbed 100 sovereigns of gold after hacking a jewellery owner at Pallipuram near Technocity are out. The footages of the gang following the jewellery owner were obtained. Reports said the police have got a clear indication of the gang. The police obtained information about the theft gang and those helping them. An investigation is also being carried out outside the state. Some are also under observation.
The incident happened Friday night at Pallippuram near Technocity. The gang waylaid the jeweller who was travelling in his car and made away with the gold. The gang who came in two cars stopped the jewellery owner Sampath, threw chilli powder, hacked him and then made away with the gold.
Apart from Sampath, his driver Arun and his relative Lakshman were in the car. They were going to Attingal from Neyyatinkara with the 100 sovereigns of gold. The statement was that Arun and Lakshman were abducted and then dropped at two places. In an investigation, it was found that the two were dropped at Vavarambalam near Pothencode. Lakshman in an auto reached Attingal and then went home in Neyyattinkara. The two are being questioned.