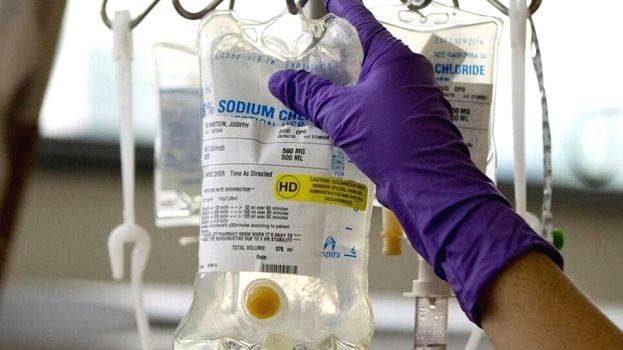 Mavelikkara native Rajani, a non-cancer patient who was subjected to chemotherapy, is the latest example of serious medical flaws that are enacted in government hospitals, now and then.
What resulted in the ill-fate of this woman is doctors' blind belief in test reports from an outside private lab. The medical team which examined her will have to explain why the report from one of the mushrooming pathological labs outside government colleges was solely depended on when government medical colleges are centers where treatments are supposed to be given with utmost care.
This is just one of the misfortunes people coming from poor families and with no family support face
The explanation of the doctor is that this was done in order to avoid delay in giving proper and effective treatment. There may be many well-equipped private labs that render quality service but there are many that eye only profit. The commission-based deal between doctors and such labs is an open secret.
Chemotherapy is a treatment that should be administered only after repeated tests and cross checks are done. But by administering the therapy to Rajani at Kottayam medical college, she was put to severe mental and physical trauma. The culprits in the case of Rajani need to be idealistically punished. Such crimes cannot be tolerated in society as most of the victims are people from poor families. The health minister has however ordered an inquiry into the incident.

The above case has come just a few weeks after the incident of Manjery government medical college negligence wherin a boy who had to undergo nose surgery was operated upon for hernia.
Such kinds of medical blunders are happening in many hospitals, be it private or government and only a few cases get reported.
The lack of legal knowledge of the people in such cases is an advantage to doctors but the government should view such matters seriously. The first thing is, it should shut down all labs that don't satisfy prescribed criteria.
Insufficient medical labs inside government hospitals are the reason why patients have to run outside to get the tests done.
The government should stop the custom of sending patients outside medical colleges with prescription for blood tests, scanning and sample tests.
Let Rajani's case be a beginning for this. The government should also not forget to give necessary compensation to persons who turn victims of medical negligence or rather, medical crime.