Actress Renjini lashes out at actor Mohanlal
| Published on Fri 08 Feb 2019 10:02 AM IST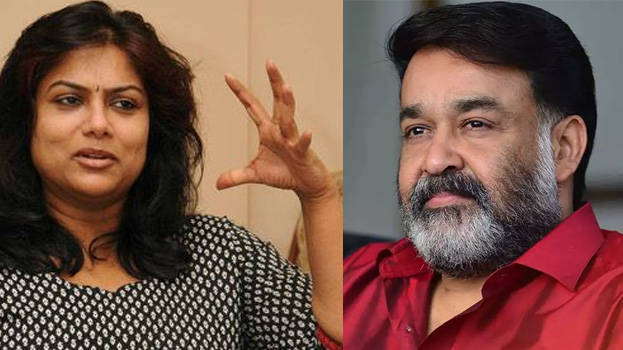 Actress Renjini launched a scathing attack on actor Mohanlal. The actress' befitting reply for the trolls against her had irked Mohanlal fans. Following that, severe criticisms were showered against her in the social media. Soon after that, the actress lashed out at the superstar.
She openly said that it is the responsibility of superstars including Mohanlal to prevent fans from doing things like insulting women using such trolls.
She said, "I haven't personally asserted anything against Mohanlal. That troll itself included him. So I had to react. It is his duty to end this. Laletten is an actor liked by everyone. He is also my co-star. I respect him a lot. Getting Padma Bhushan and all is a good thing, still he has a duty. He is not only an actor but a Lt Colonel also. It is not right to keep silent on the trolls against ladies. He has a responsibility. Apart from being an actor, he is a responsible citizen also. When women are degraded like this, there is no use in saying that he is a Lt Colonel.'
Fans of the actor had abused the actress by posting her and his photos from the film 'Chitram' and comparing them with Ranjini's current photos. The actress also hit back by posting Mohanlal's bald image.