EDITORIAL: Ensure transparency while gathering information
| Published on Mon 11 Feb 2019 10:02 PM IST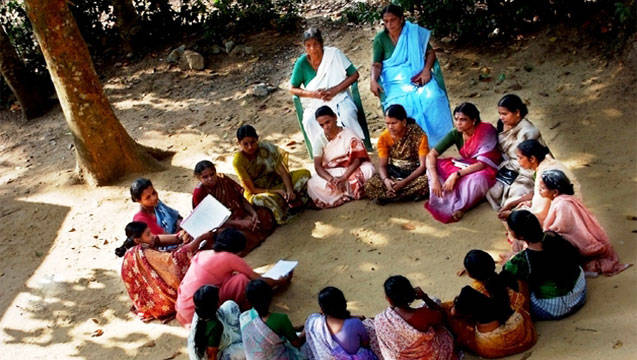 The contribution made by Kerala's indigenous projects Kudumbashree and Ayalkoottams towards women empowerment is very big. More than 2.75 lakh Ayalkoottams are actively functioning in the State. The revolution brought about by such women's groups in villages and small towns is itself a subject of study for world countries.

Kudumbashree has also grown up as a brand. Kudmbashree has started several new enterprises independently as well as in coordination with others. It has brought within its grasp many sectors through its strength to work hard. Kudumbashree units have given employment to thousands of women. It has also played an important role in relieving women of loan obligations.

It is easy for Kudumbasree members to get loans. For women from ordinary families, what is most comforting is, they can get loans on mutual guarantee. Such loans have been of great help to them to meet instant domestic needs. These days banks don't shy away from sanctioning loans to Kurudmbashree units as repayment is guaranteed. The fact that 50 lakh women are members of Kudumbashree itself shows the wide spectrum of the activities of Kudumbashree units. This also is a positive aspect of getting loans through Kudumbashree.

In the current year, the State government has set apart Rs 2500 crore for Kudumbashree. There is no doubt that this money that reaches the hands of women through Ayalkoottams will facilitate the economic growth of the State. The discussions started on utilising bank loans in a more creative manner shows a footstep forward in the right direction.

The main aim of this is to formulate a project to collect information related to income, investment, expense, loan liability and utilisation of loan of Kudumbashree women. The information will be collected through Ayalkoottams.

Usually, nobody bothers to find out whether the loan amount is used for genuine needs. There is no need to keep any accounts on it. Only Kudumbashree makes sure that loans are repaid promptly. But Kudumbashree will also have to take into account women who take easily-available loans, lavish money and end up in bankruptcy. There are also members who take loans and lend money to outsiders for high interest. Such practices against the ethics of Kudumbashree should be discouraged.