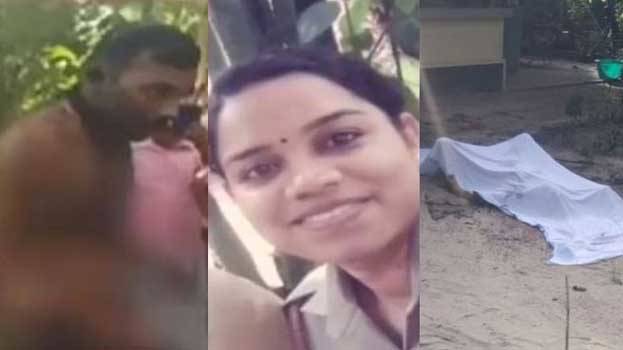 THIRUVANANTHAPURAM: The death of women police official Soumya has been a shock to Kerala. The culprit hit her with a car and then burned her to death. The culprit was also injured during the act, the police says.
Ajaz, the culprit and former colleague of the victim is an officer of Aluva Traffic Police. The police caught him following the incident. While working together in Kochi, they were close, the police says. According to the police, a rift in their relationship resulted in Soumya's murder.
Soumya was working as CPO in Vallukunnam Station and Ajaz is working at Aluva Traffic Police. Soumya, who was returning on her scooter after duty was hit by a car driven by Ajaz. He then hacked a fleeing Soumya with a machete and burned her to death after pouring petrol over her body. Ajaz was also burned by the fire.
The locals caught the culprit who tried to escape and then handed him over to the police. Soumya is married and mother of two.