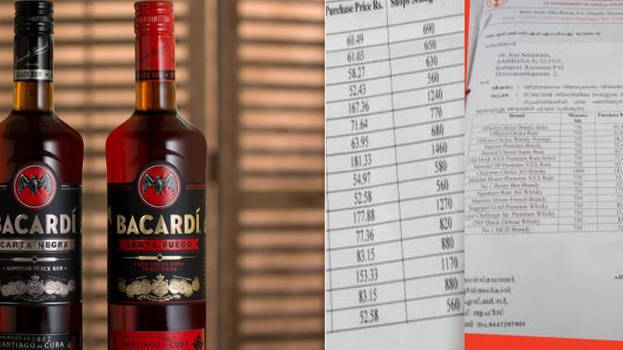 THIRUVANANTHAPURAM: The eyes of some drinkers in the City popped up after they came to know about the information passed out on Tuesday by Beverages Corporation in response to an RTI enquiry.

The liquor sold by Beverages Corporation (Bevco) through its outlets is priced at ten times the actual price charged by liquor companies.

The government buys Bacardi rum for Rs 167.36/bottle but this is sold at a whopping price of Rs 1240/bottle through Bevco outlets.
Similarly, the government sells Hercules rum at Rs 680 while the actual price is Rs 63.95.

Old Monk rum bought at Rs 71.67 is sold at Rs 770.
The Bevcos had to let out this information after Thiruvananthapuram native Dr Jose K Sebastian filed an RTI application for the same.