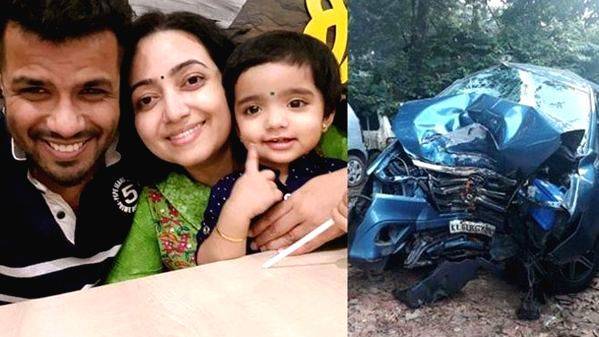 THIRUVANANTHAPURAM: As per technical analysis, over speeding of the car was the cause of the accident, which in turn led to Balabhaskar's death. When the car hit the tree, the speedometer was clocking 100 kmph. Before the accident, the speed of the car was 100-120 kmph, reports from MVD and car company says. These reports were handed over to the Crime Branch.
The report was prepared after recreating the events of the accident. To find out the drive at the time of the accident, blood samples and hair were subjected to DNA test, result pending. The investigation team had already informed the court that there is no evidence that connects gold smuggling to Balabhaskar's death.
Balabhaskar and family met with an accident on September 25 which resulted in the death of Balabhaskar and his daughter Tejaswini.