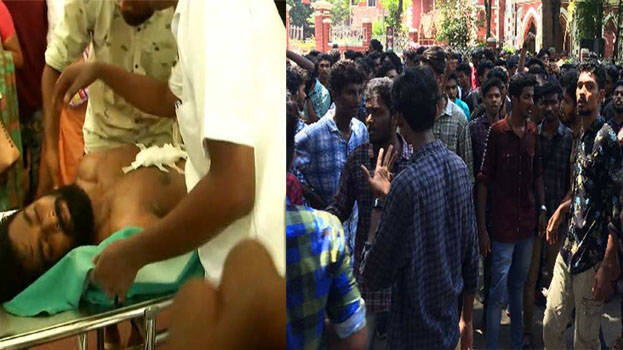 THIRUVANANTHAPURAM: The police have filed an attempt to murder case against six people including SFI unit president Nasim in the incident where third-year degree student Akhil was stabbed. SFI district committee announced the suspension of Nasim, Sivaranjith, Ibrahim, Adwaith and Aromal Nasim and Aromal is also an accused in another case of assault on police officers.
The issue that led to the group fight and the stabbing had been simmering for the last two days. SFI activists disliked Akhil and friends for singing and making percussive sounds on the desks and benches. They beat these students for this, and in the middle of the chaos, Akhil was stabbed by SFI unit president Sivaranjith, the police said.
The injured Akhil was entered into the general hospital. He was subjected to surgery due to internal bleeding. The doctors said that his health is satisfactory.