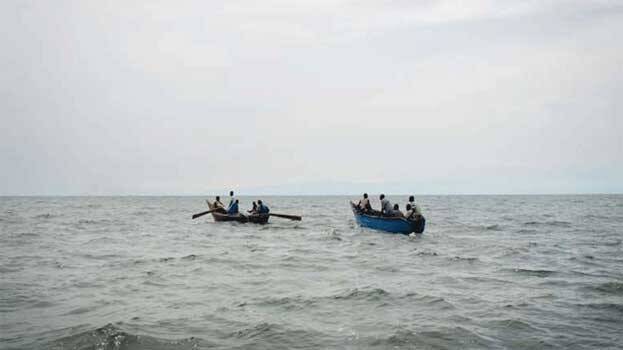 THIRUVANANTHAPURAM: Four fishermen who went missing from Vizhinjam on Wednesday were found. Yesudasan (55) of Palluvila, Antony (50) of Puthiyathura, Louis (53) of Puthiyathura and Benny (33) of Nediyavilakam were found from the deep sea. They were brought to the shore a few minutes back.
They were stranded in the sea after the engine of the boat developed a snag. The four who were without food for the past three days have been shifted to the hospital. A search was intensified for them by the marine enforcement and coast guard forty 40 nautical miles from the shore.
Meantime, heavy rains continue to lash the state. Normal life has been crippled following heavy rains. Rains continue in the state till Tuesday. All districts have been asked to maintain alert.