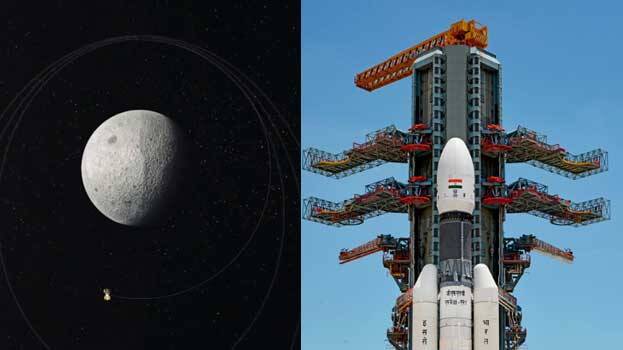 SRIHARIKOTA: India's space agency at 6.45 pm Sunday began the countdown to launch its second lunar mission, Chandrayaan-2, a week after calling off the event due to a "technical snag".
Chandrayaan-2 will be launched atop a GSLV MkIII, India's most powerful rocket.
The rocket is scheduled to liftoff at 2:43 pm IST on Monday, July 22, 2019 from the Indian Space Research Organisation's Satish Dhawan Space Centre in Sriharikota, Andhra Pradesh.
Isro said rehearsal for the launch went about normally on Saturday. During the countdown, the rocket will undergo checks and take in fuel.
The launch is now scheduled after clearing technical hitches. Even though the launch has been delayed for seven days ISRO has decided to perform a "soft" or controlled, landing on the moon and put a rover on it. Earlier the plan was to orbit the moon for 28 days which has now been reduced to 13 days.
The mission has reportedly cost 1000 crores. One of the main mission of Chandrayan-2 is to find the quantity of Helium deposit at the South Pole.