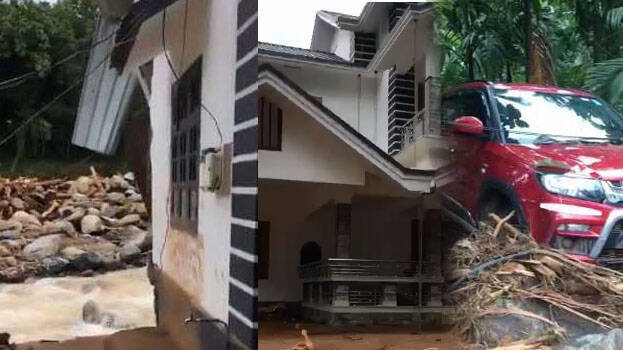 MALAPPURAM: A number of flood-related videos are being circulated on social media and among them, there is one video that is going viral.
It is a short video of a flooded newly-built luxury house at Tirur. The house was completed just a week ago. As water started entering the ground floor, the household members left the house. Having returned to their dream house after the rain relented, they were shocked to see flood water running through the house.

The new car parked in the car porch was also damaged.

In another house, the members who returned from the flood relief camp saw a big python. This was seen in the house of one Purushu in Chathamangalam colony. The snake that was more than two metre long was caught by Forest department's snake catcher Surendran Karingadu and shifted to Peruvannamoozhi.