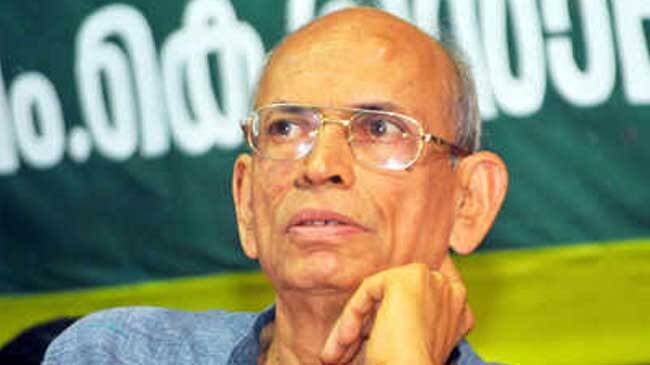 KOTTAKKAL: Ecologist Madhav Gadgil was recently honoured with the Karma award instituted by the 'Kottakkal MKR foundation.' While receiving the award on Thursday, he announced that he will donate the prize money of Rs 1 lakh to Chief Minister's Distress relief fund. During his speech, he said that people have realized the importance of preserving the western ghats.
According to Gadgil, the two floods have made people realize the importance of preserving the western ghats. He felt that the Gadgil report would have been received better if its Malayalam translation was made available to the public. He pointed out that though the Malayalam translation was prepared it did not reach the public. "I feel that there was something unnatural about the translation not making it to the public," he said. Gadgil added that he still stands by his view that the loss of greenery in the Western ghats will lead to landslides and flash floods in Kerala.
He further pointed out that the constructions must be forbidden in the hilly regions of the western ghats. "The unscientific exploitation of natural resources can lead to more natural disasters. The government should make sure that sand and quarry lobbies are under control. More power must be given to local bodies to ensure the protection of such vulnerable areas," he added.